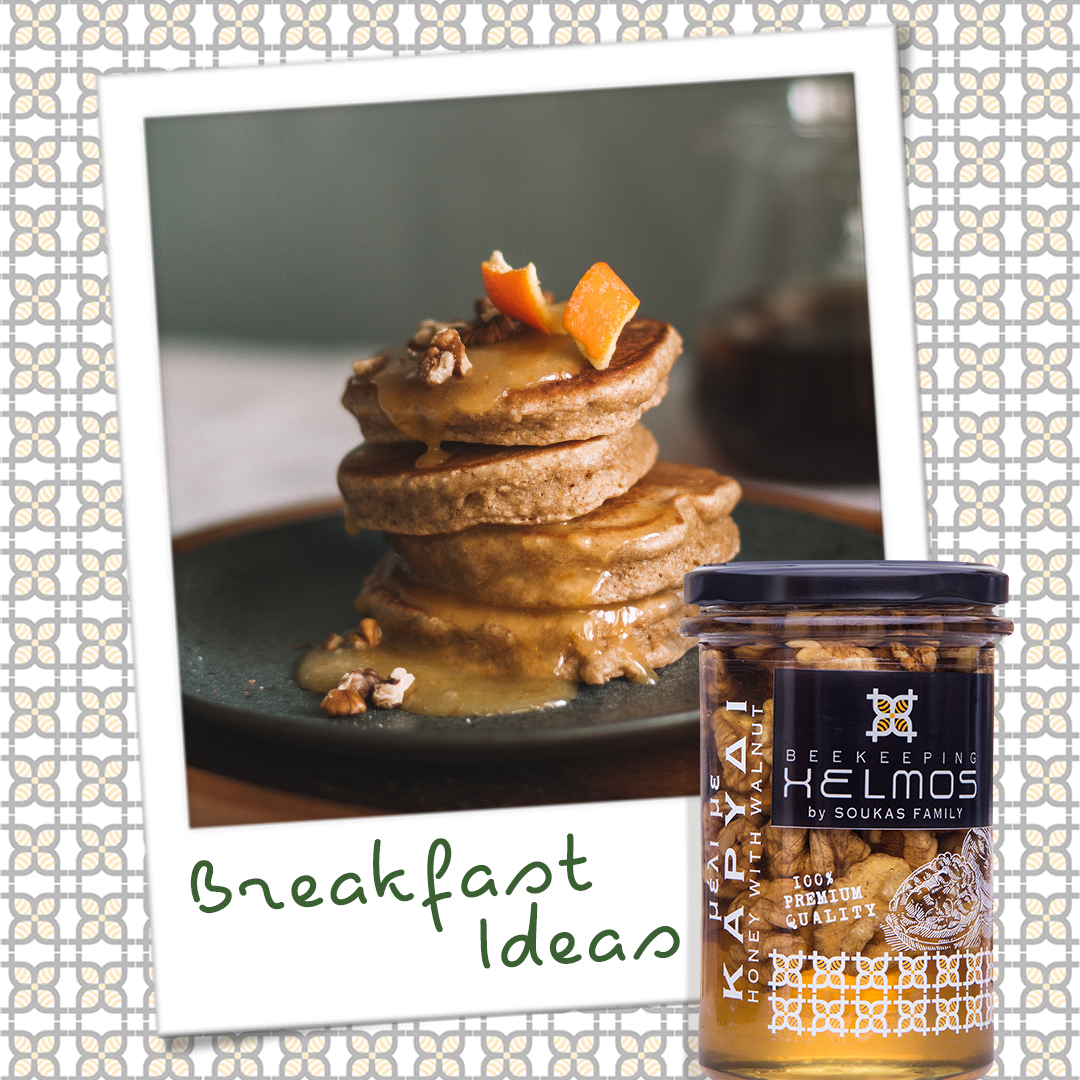 Pancakes with honey and nuts - Chelmos
Για τα πιο γλυκά και υγιεινά πρωινά, φτιάξτε πανκεϊκς με μέλι και καρύδια! ??​
?Υλικά ​
1 κούπα αλεύρι που φουσκώνει μόνο του​
1 κούπα γάλα​
2 αυγά ​
2 κουταλιές της σούπας βούτυρο​
2 κουταλιές της σούπας ζάχαρη​
1 πρέζα αλάτι​
​
Ζεσταίνουμε ένα ​ αντικολλητικό τηγάνι και βουτυρώνουμε ελάχιστα.
Κουταλιά κουταλιά ρίχνουμε μέσα το μείγμα και το αφήνουμε να ροδίσει για 2 λεπτά από κάθε πλευρά. ​
​
??Σερβίρουμε με μέλι καρύδια και φρούτα εποχής! ????​
​
​
For the sweetest and healthiest mornings, make pancakes with honey and nuts! ​ ??​
​
?Materials​
1 cup of flour that swells on its own​
1 cup of milk​
2 eggs ​
2 tablespoons butter​
2 tablespoons sugar​
1 pinch of salt​
​
Heat a non-stick pan and lightly butter. ​ Spoon spoon in the mixture and let it brown for 2 minutes on each side.​
​
??Serve with honey, nuts and seasonal fruits! ????​
​