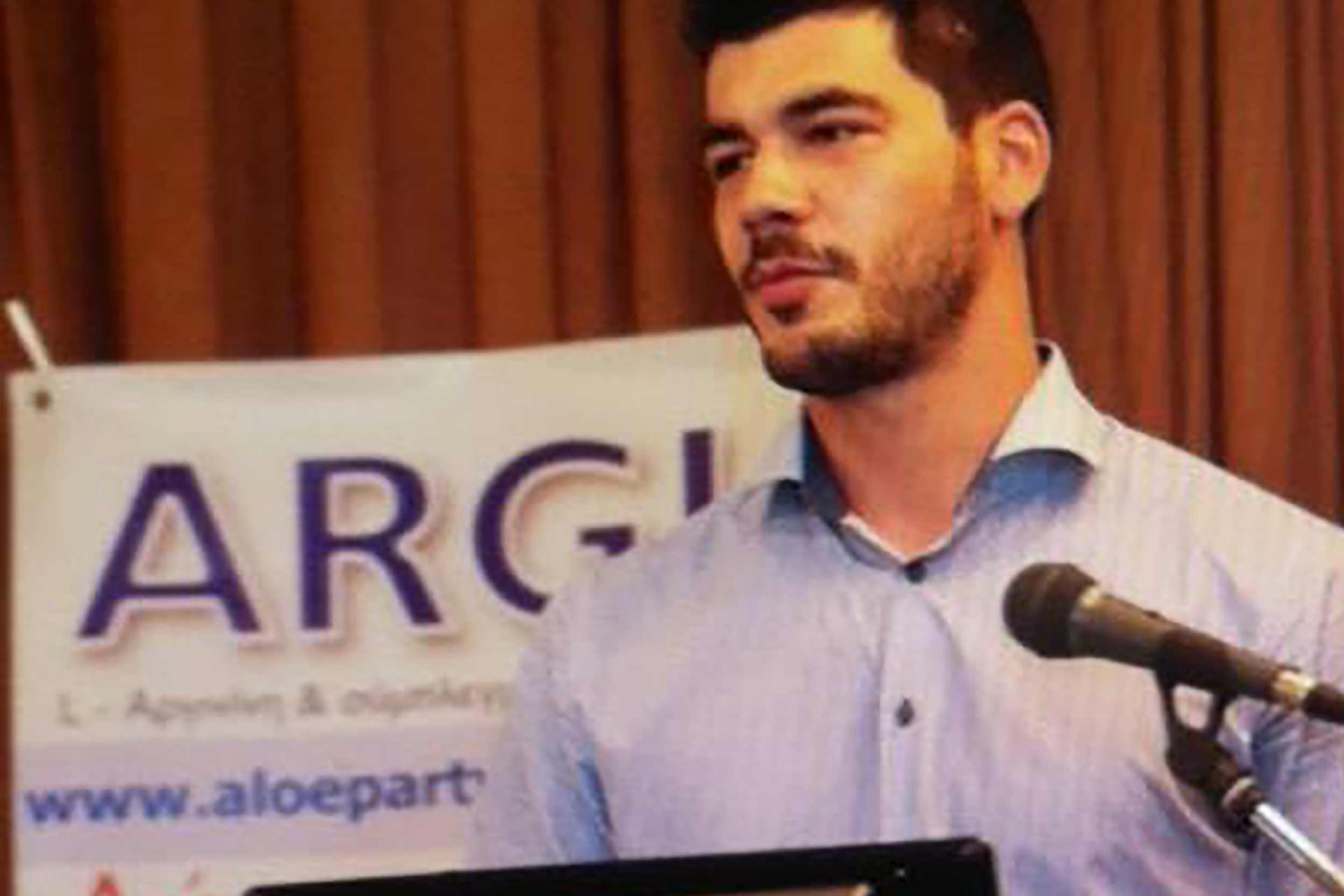 Nikos Soukas spoke to Caravel about honey at the 1st Holistic Medicine Conference
Την Κυριακή που μας πέρασε η "ΜΕΛΙΣΣΟΚΟΜΙΑ ΧΕΛΜΟΣ" παρουσιάσε το μέλι και τις ευεργετικές του ιδιότητες στο Συνέδριο Ολιστικής Ενναλακτικής Ιατρικής που έγινε στο ξενοδοχείο Caravel στην αίθουσα Πέλλα – Μυκήνες.Την παρουσίαση έκανε ο Νίκος Σούκας. Το συνέδριο έγινε με στόχο την «ολιστική» αντιμετώπιση των προβλημάτων Υγείας και την καλύτερη σωματική, ψυχική , νοητική και πνευματική ευεξία του ατόμου.Υπάρχει μια παγκόσμια τάση για τις εναλλακτικές ολιστικές θεραπείες και το μέλλον του κλάδου της Ολιστικής Υγείας στην Ελλάδα ήταν το κεντρικό θέμα συζήτησης στην ημερίδα.
Σύμφωνα με τον παγκόσμιο οργανισμό υγείας "'Υγεία είναι η κατάσταση πλήρους σωματικής πνευματικής ψυχικής και κοινωνικής ευεξίας του ατόμου και όχι μόνο η απουσία αρρώστιας ή αναπηρίας".
Οι αρχές της ολιστικής ιατρικής μπορούν να συνοψισθούν στη φράση ότι ο άνθρωπος είναι πολύ περισσότερο από μια βιολογική μηχανή και γι' αυτό, όταν προσπαθούμε να αντιμετωπίσουμε ένα πρόβλημα υγείας, δεν πρέπει να περιοριζόμαστε απλά στην αντιμετώπιση ενός βιολογικού συμπτώματος ή μιας κλινικής κατάστασης αλλά να προσπαθούμε για τη συνολική βελτίωση της κατάστασης υγείας του ανθρώπου.
Η προσπάθεια του Νίκου Σούκα για την προώθηση ένος τοπικού προιόντος με ξεχωριστή αξία, δείχνει ένα δρόμο που η νεανική επιχειρηματικότητα έχει την δυνατότητα να ακολουθήσει……..τολμώντας !!
Πολλά συγχαρητήρια
Πηγή: http://www.kalavrytanet.com/